What You Need To Know If Your Thanet Landlord Decides To Sell Your Rental Property
First things first, don't panic. If you've signed a tenancy agreement, your landlord must stick to it, even if they're planning to sell the property.
Will I be evicted?
While there isn't a straightforward answer to this question, you can't be evicted just because a landlord is selling. Instead, landlords must follow a set protocol.
If you're within your contract period, there are no legal grounds for the landlord to evict you (unless you have breached your contract).
If your contract has a break clause, they must give you two months' notice before the clause date, or two months' notice before the end of the tenancy.
However, if your fixed contract has run out or you're on a rolling contract, you should be given two months' notice if the landlord wants you to leave.
Do I have to allow access to the property for viewings?
You must be informed at least 24 hours in advance of a viewing, and it must be at a reasonable time. Try and agree the viewing appointment for a time that's convenient for everyone.
Who is responsible for repairs and maintenance when my rental address is on sale?
Your landlord is legally responsible for all repair and maintenance issues whilst they own the property. This does not change, even whilst the property is on the market.
What happens once the property has been sold?
If you're within your contract period, then nothing should change apart from the landlord. You can carry on living in the property as per the terms of your tenancy agreement.
The new landlord should contact you within two months to advise you of the change of ownership and provide their name and contact details. They may want to carry out safety checks to ensure the property is fully compliant. Your original deposit will be transferred to the new landlord, and they should let you know which tenancy deposit scheme they are using.
If you're looking for a new rental property, please get in touch with our lettings team at
Cooke & Co Estate and Letting Agents.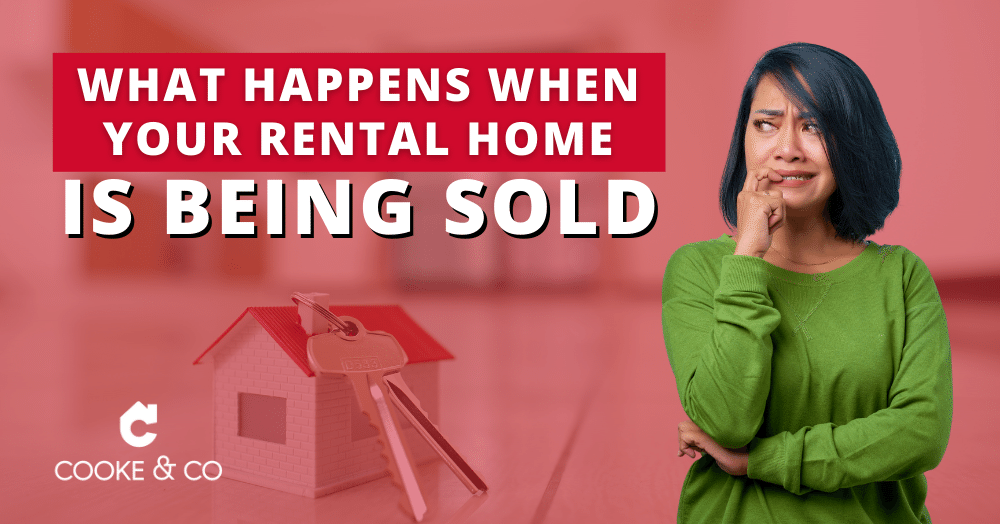 Please Click Here to link seamlessly to hundreds of interesting community and property-related articles, videos, and pictures on our local blog/property insights page, Thanet coastal interactive tour, Up to date latest properties for sale and to rent, and much, much more.

Before you go we would love you to comment or like this article. Please feel to give your thoughts, helpful comments or even suggestions of articles you would like us to write about.