Thanet Sellers Beware: What To Look For In The Fine Print When Choosing An Agent
All wise questions worth asking, but please, don't stop there! No matter how keen you are to get your property on the market, you need to uncover a few more facts about how the agent does business before making a final decision.
Not getting enough detail can be a costly mistake that means you:
- Achieve a lower selling price.
- Pay unexpected fees later down the line.
- Spend months locked into a deal with an agent who is missing in action.
So, before you commit, here are three important questions you need to ask.
Am I getting value for money?
Agents typically charge a commission on the price the property sells for. If the property doesn't sell, you don't pay a thing.
Your initial thought might be to go with the agent who charges the lowest commission, but it's not always that simple. If an agent with a slightly higher commission can get thousands or tens of thousands more for your home, you'll actually be much better off going with them.
The alternative is an online agency, where you pay an upfront flat fee (regardless of whether you sell) for a limited service. You can opt-in for additional services, although charges apply. This approach often costs more in the long run because, as time passes, sellers tire of doing so much legwork themselves.
What services are included?
Be clear about what you're paying for. Most traditional estate agents include photography, copywriting, online advertising, floorplans, viewings and negotiations. With online agencies, you get the bare basics.
How long am I tied into a contract?
Sometimes, sellers don't read the fine print and get locked in for 24 weeks with a 28-day notice period. So, they're tied to that agent for six months, no matter how good or bad the service.
Tie-ins are negotiable (steer clear of agents claiming otherwise). Great agents don't need to tie you in for half a year because they know their strategy works.
If you'd like a free property valuation, contact us here at Cooke & Co Estate and Letting Agents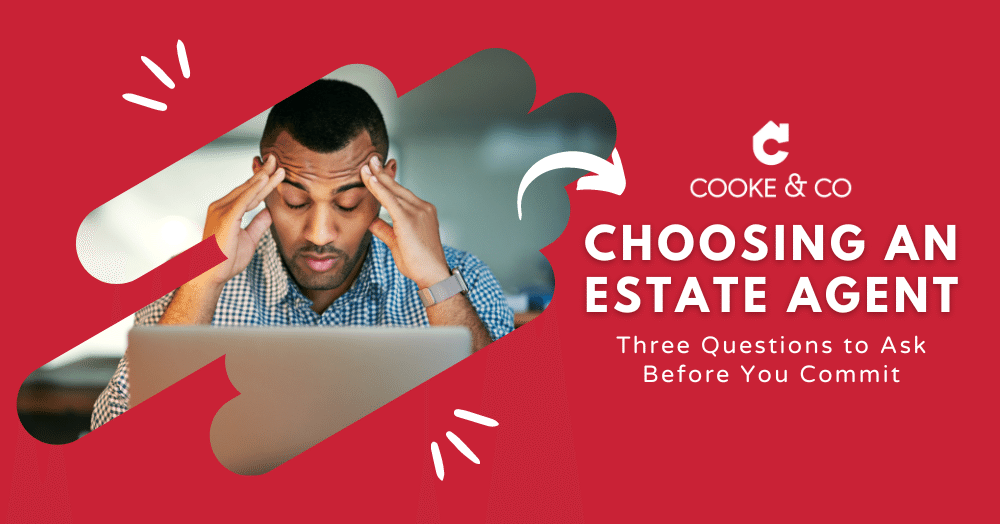 Please Click Here to link seamlessly to hundreds of interesting community and property-related articles, videos, and pictures on our local blog/property insights page, Thanet coastal interactive tour, Up to date latest properties for sale and to rent, and much, much more.

Before you go we would love you to comment or like this article. Please feel to give your thoughts, helpful comments or even suggestions of articles you would like us to write about.