Need To Sell Your Thanet Home In An Uncertain Market? Read On
Well, it's quite simple: the best way to sell your property in the current market is to bag yourself a trusted, reliable estate agent to do the hard work for you.
Realistic valuations
The first thing you need to know when selling your home is how much it's actually worth. Yes, you can do your own research using sites like Rightmove or Zoopla, but there's nothing quite like hiring an expert to know exactly where you stand.
A house that was worth £400,000 in a strong market could be valued at considerably less in a down market, so it's worth getting an agent (or a few agents) round to value your property.
Sound advice
When you work with an experienced agent, their advice could help you save money. For example, they can help you understand how long a sale may take, what the local market is like and what buyers are looking for. All these tiny nuggets of info can help you to make a more informed decision about whether to sell ASAP or to hold out.
If you're looking for a quick sale, your agent can help target your property to potential buyers by advising what works need to be done, whether you need to reduce the asking price and so on.
Marketing
Do you think your agent just sticks fancy photos of your property online and waits for their phones to start ringing? The good ones do much more than that. They'll also have a list of potential buyers that they'll be emailing and calling to discuss your property.
In an uncertain market, getting viewings is imperative to avoid your property becoming stuck in a no-sale limbo, forcing you to reduce the price repeatedly or take it off the market completely. A top estate agent will be marketing your home online, over the phone and face to face, helping you to sell.
Also…
· Agents are expert negotiators, which is vital in the current climate.
· In an unstable market, agents will be working harder than ever to sell.
· They can help move a sale along by talking to the other professionals in your team, such as mortgage brokers or conveyancers.
· An experienced agent will have worked through many market ups and downs and know how to navigate the changing tides.
If you're looking to sell your home, give Cooke & Co Estate and Letting Agents a call today, we're here to help.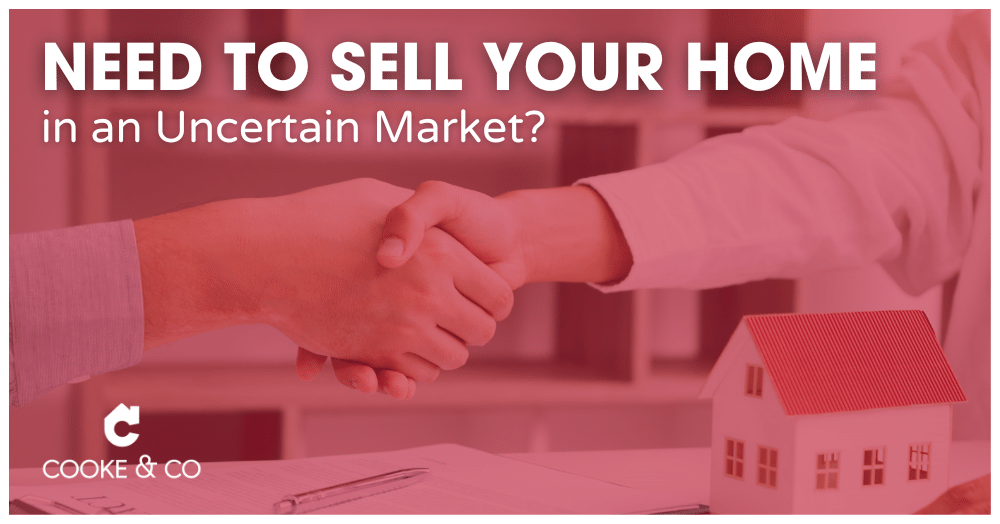 Please Click Here to link seamlessly to hundreds of interesting community and property-related articles, videos, and pictures on our local blog/property insights page, Thanet coastal interactive tour, Up to date latest properties for sale and to rent, and much, much more.

Before you go we would love you to comment or like this article. Please feel to give your thoughts, helpful comments or even suggestions of articles you would like us to write about.