Pros And Cons Of Cash Buyers In Thanet.
Advantages
1) No chain
Property sales can sometimes get caught up in a complex chain. For example, your buyers need the sale of their home to go through, their buyer needs to sell their home and so on. If one part of the chain breaks down, they all can. Cash buyers take away this complex process.
2) Quicker sale
With no other sales complicating the process, selling to a cash buyer may mean the deal goes through quicker.
3) Increased certainty
An experienced cash buyer will tend to make an offer when they're sure they can see it through. They don't have to wait for an agreement in principle from their lender, as they've already got the cash ready to go.
4) Can make complex purchases
If you're selling a flat with a short lease, or a house that could be considered unmortgageable, a cash buyer is a great option. They can pay outright for a property without having to meet strict lender criteria. This cuts out a lot of hassle.
Disadvantages
1) Lower offer
A cash buyer knows that they're often the best option for a seller, so they may offer less than market value with the promise of getting things done quickly. So, while the sale will go through, you may get less than if you sold to someone in a chain.
2) No guarantee that the sale will go through
Even if a cash buyer makes a strong offer and looks like they can move fast, this doesn't necessarily guarantee you a sale. As with all property transactions, a survey could reveal issues with a property, or their situation may simply change – leaving you back at square one.
3) Dodgy dealings
Over the last few years, there's been an increase in the unethical behaviour of some house-buying companies making cash purchases. It's not unusual for them to make all the right moves before chipping the price down and leaving the seller with considerably less than promised. Criminal scams are also on the rise, with reports of fraud where cash is intercepted at the point of sale, losing buyers thousands of pounds.
If you're looking to sell your property as quickly as possible, contact us at Cooke and Co Estate and Letting Agents.
We're trusted local agents and will oversee the sales process for you.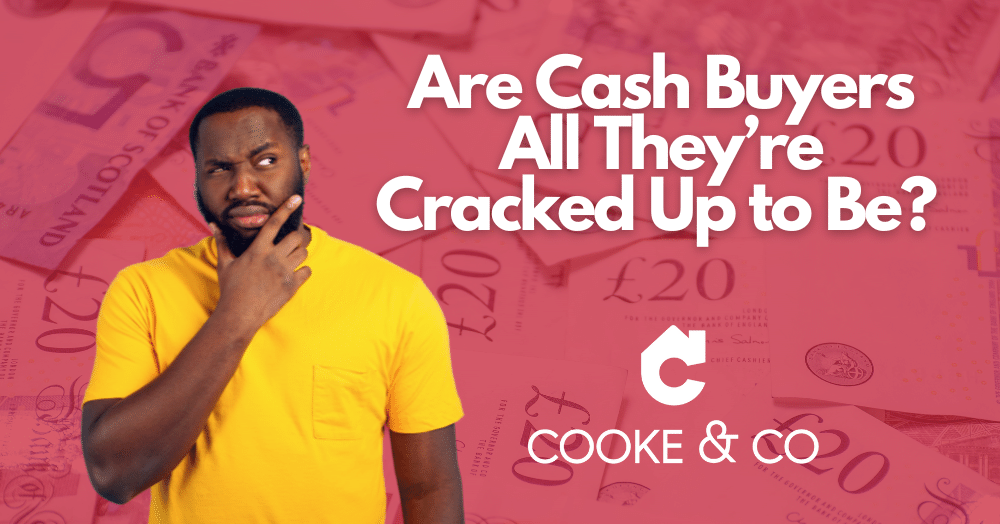 Please Click Here to link seamlessly to hundreds of interesting community and property-related articles, videos, and pictures on our local blog/property insights page, Thanet coastal interactive tour, Up to date latest properties for sale and to rent, and much, much more.

Before you go we would love you to comment or like this article. Please feel to give your thoughts, helpful comments or even suggestions of articles you would like us to write about.