Plastic Free July: How Thanet Residents Can Help The Planet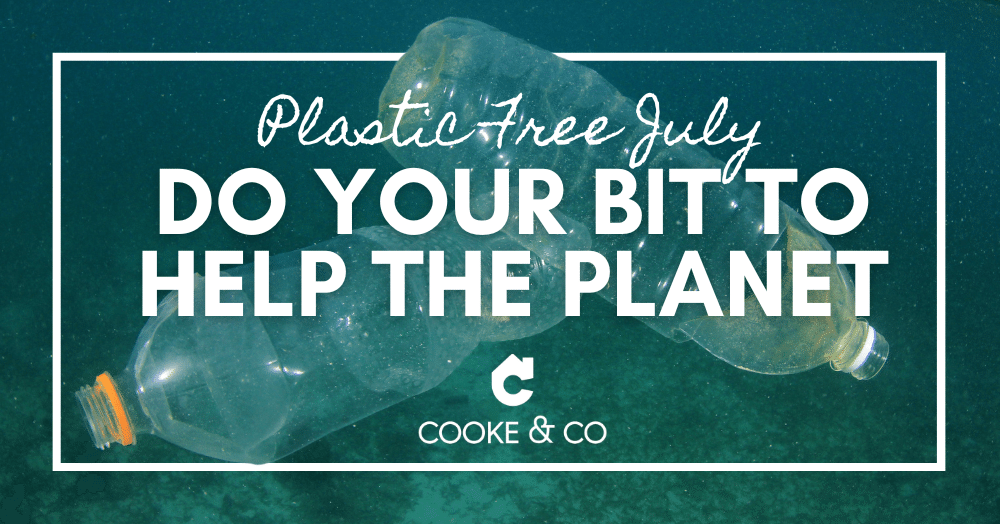 The world is drowning in plastic, and here are some statistics to prove it.
The UK gets through more than two million tonnes of plastic packaging a year.1
· A whopping 500 billion plastic bags are used around the world each year.2
There are 5.25 trillion macro and micro pieces of plastic in our oceans – killing, maiming and poisoning wildlife.3
Plastic makes up a quarter of the diet of polar bears.4 Yes, really.
You might think recycling is the solution, but only 16% of plastic is recycled; the rest goes to landfill, is incinerated, or dumped.5 To tackle the problem, we need to use less plastic.
What you can do to help
Support Plastic Free July, an initiative that started in Perth, Western Australia, in 2011 with just 40 people. Last year, 140 million people from 190 countries took part in the scheme, resulting in a reduction of 2.1 million tonnes of waste and recycling.
What's it all about?
Plastic Free July is about making small and achievable changes to the amount of plastic you use. Some participants focus on cutting plastic use at home, while others channel their efforts into making changes at their local school, workplace or sporting club. The key is to start small and build momentum.
Simple, small steps to reduce your plastic consumption:
Take a reusable cup when you go out for a coffee hit.

If you make packed lunches, reduce the plastic that goes into the lunchbox. Wrap sandwiches in baking paper and opt for snacks that aren't packaged in plastic.

Avoid buying fruit and veg in plastic containers. Take your own bags to the supermarket and opt for loose produce.

Stop buying drinks in plastic bottles. Carry a water bottle instead.

Use a local refill station. These are shops where you take your own bottles and pots and fill them with the products you need, such as laundry liquid, pasta and beans.

Get rid of plastic cutlery, cups, straws and plates in your office.

At work, remove individual bins from under people's desks (it's too tempting to just throw everything in). Instead, provide bins for designated rubbish types – plastics, paper and food waste – and encourage colleagues to use these.
To find out more about Plastic Free July, visit www.plasticfreejuly.org/
From all of us here at Cooke & Co Estate and Letting Agents, thanks for reading.
1 Defra
2 Plastic Oceans
3 National Geographic
4 Study by Ivan Mizin, deputy director of Russia's Arctic National Park
5 McKinsey
Please Click Here to link seamlessly to hundreds of interesting community and property-related articles, videos, and pictures on our local blog/property insights page, Thanet coastal interactive tour, Up to date latest properties for sale and to rent, and much, much more.

Before you go we would love you to comment or like this article. Please feel to give your thoughts, helpful comments or even suggestions of articles you would like us to write about.