Looking To Sell Your Thanet Home? Here'S What Buyers Want
Flexible living space
It's clear that the pandemic has changed the way we live. One example is how working from home is more popular than ever. Research has shown that by 2025, nearly 40% of employees will WFH. So, it's no surprise that homebuyers are now focused on finding a space where they can live and work in comfort. That box room you can't fit a bed into is now the perfect space to set up as a home office.
Garden or outside area
While it seems that house prices continue to rocket, the sale of flats hasn't followed suit, with price growth much slower than other property types. Recent studies have shown that people are not only desperate for gardens but would also pay up to 5% more for one.
Broadband speed
People want to be connected, and quickly. That's why internet speed has become a significant factor for homebuyers. In fact, many sales listings in rural areas include connectivity information alongside the number of bathrooms and bedrooms.
Poor coverage can seriously reduce a property's saleability, and more buyers than ever list this as a necessity when searching for a home.
Eco-friendly homes
With energy prices higher than ever and green mortgages promising lower interest rates, savvy buyers are looking at a property's energy efficiency as a deciding factor. Features that make a home more eco-attractive include double glazing, alternative energy sources and electric car charging points.
Proximity to schools
This might be an old one, but it's still relevant, especially to families. Competition for school places is fierce, so living in the catchment area for a decent school will always be a strong selling point.
If you're considering selling, get in touch with us here at Cooke & Co Estate and Letting Agents for more great advice on marketing your home. Contact us to register your details.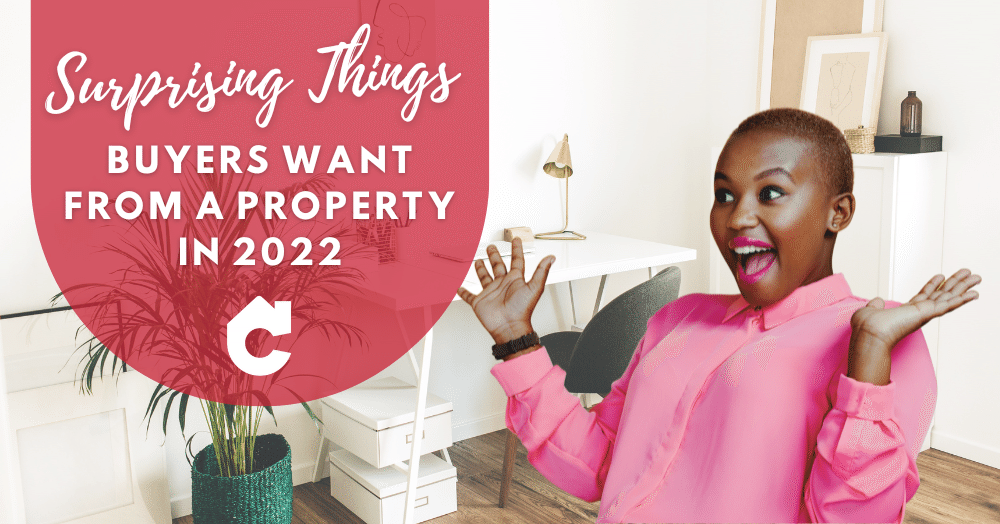 Please Click Here to link seamlessly to hundreds of interesting community and property-related articles, videos, and pictures on our local blog/property insights page, Thanet coastal interactive tour, Up to date latest properties for sale and to rent, and much, much more.

Before you go we would love you to comment or like this article. Please feel to give your thoughts, helpful comments or even suggestions of articles you would like us to write about.