Let'S Stamp Out Bullying In Thanet
Let's Stamp Out Bullying in Thanet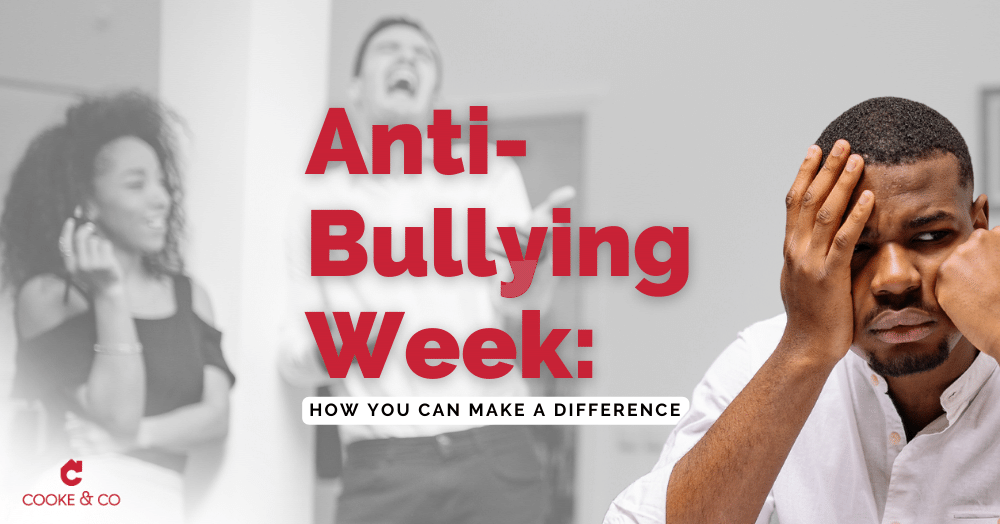 To tie in with Anti-Bullying Week, this week's community interest article looks at the signs of bullying and the importance of speaking up. It can happen face to face or online, at work, school or in the community. But whatever form it takes and wherever it occurs, there's no excuse for bullying.
As this week is Anti-Bullying Week, let's look at how widespread bullying is, the signs to look out for and how best to deal with it.
How common is it?
While there may be a greater awareness of bullying these days, there's still a lot of work to do to stamp it out.
22% of people aged 12 – 20 say they experienced bullying in the last year*. While in the workplace, one in ten workers say they've been bullied, and 47% say they've observed bullying**.
Signs and impact
Bullying can be hugely detrimental to someone's mental health. It stops people from living their lives as they wish and can cause illness, anxiety and depression and result in self-harm or suicidal thoughts.
Signs a child may be experiencing bullying


Unexplained injuries
Difficulty sleeping or bedwetting
A reluctance to go to school and an increase in headaches or tummy upsets
Altered eating habits
Their schoolwork may go downhill

Signs an adult may be experiencing bullying in the workplace


Loss of confidence and motivation
Anxiety or depression
Increased absence from work
Reduced performance


What to do if you experience bullying
Talk to someone you trust about what you're experiencing, and consider raising the issue with someone in authority who can take action. (You may discover that other people have raised concerns about your bully's behaviour, too.)
Also, keep a record of when incidents occur so that if your complaint escalates, you have times and dates to back up your story. Most importantly, don't blame yourself. The bully's behaviour, not yours, is the problem.
What to do if you witness bullying
If you're concerned that someone is being bullied, raise the issue with them privately. You may worry that the person in question will think you're prying, but most likely, they'll be grateful that you're considering their well-being.
If they decline your offer to discuss the situation, point out who they could talk to in the school or organisation if they have an issue.
If you'd like to learn more about Anti-Bullying Week, visit anti-bullyingalliance.org.uk.
From all of us here at Cooke & Co Estate and Letting Agents thanks for reading.
* Diana Award Anti-Bullying Programme
** Psychiatry-UK.com
Please Click Here to link seamlessly to hundreds of interesting community and property-related articles, videos, and pictures on our local blog/property insights page, Thanet coastal interactive tour, Up to date latest properties for sale and to rent, and much, much more.
Before you go, we would love you to comment or like this article. Please feel free to give your thoughts, helpful commen ts, or even suggestions of articles you would like us to write about.
About Cooke & Co
Cooke & Co, a liked and respected estate agency trading since 1992, is conveniently situated in the picturesque seaside district of Thanet. We proudly operate from our local offices in the region's primary towns, namely Margate, Broadstairs, and Ramsgate. Additionally, our extensive reach encompasses the charming areas of Westbrook, Westgate, Birchington, Monkton, Manston, and Minster. Our presence in these diverse locales enables us to offer an enriched understanding and comprehensive service to the property market in these prime coastal towns and villages.
Contact our offices at the following numbers: