How To Maximise The Storage Space In Your Thanet Home
1) Look up
Ceilings are wide, empty spaces that offer a huge amount of storage space. Obviously not suitable for every room, ceiling storage racks are a good idea if you've got a garage or spare room piled high with stuff. From strong metal racks to hanging shelves, they're a great way to box up your bits and pieces and get them out of the way.
2) Cleaning clutter
Brooms, mops, feather dusters – they all take up space that you just don't have, so what's the best way to store them? Wall-mounted broom organisers are our favourite way to save space. Many just stick on so there's no need to drill holes. Use them on the backs of doors and free up cupboard or floor space.
Store your cleaning products in organiser boxes, many of which come with handles so you can carry them round as you clean your house.
3) Under the bed
While this is one that most people have clocked onto, it's the way you store things that actually matters. Don't just shove them under the bed and forget about them. Try vacuum packing clothes to get more space or buying storage boxes with wheels for easy access. Keeping your things organised is key to making the most of under-the-bed space.
4) Toy tidy up
If you've got kids, you've probably got mountains of old toys, stuffed animals and other bits that clutter up your space. Keep like items together and clearly labelled. You'll never have to worry where Bugsy the bunny rabbit has disappeared to and can avoid stepping on bits of Lego. Transparent boxes are useful, so you can see where stuff is without having to hunt around and empty everything out.
Toy rotation is also a good way to keep your little kids busy and your floor clutter-free. Under-fives seem to accumulate a lot of toys very quickly, so keep a big box of toys handy and rotate them every few weeks.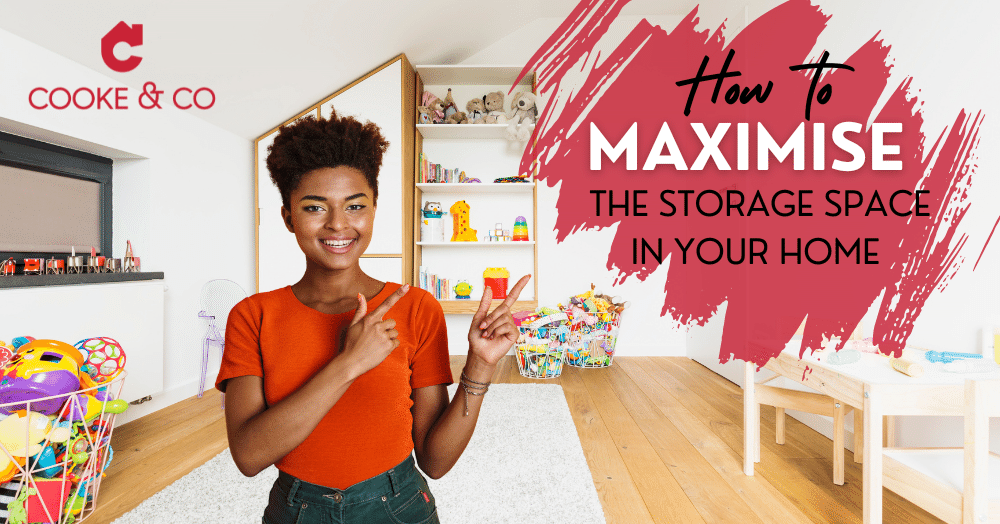 What are your best storage ideas? Comment below and share some tips.
Please Click Here to link seamlessly to hundreds of interesting community and property-related articles, videos, and pictures on our local blog/property insights page, Thanet coastal interactive tour, Up to date latest properties for sale and to rent, and much, much more.

Before you go we would love you to comment or like this article. Please feel to give your thoughts, helpful comments or even suggestions of articles you would like us to write about.