Five Ways To Make Your Thanet Home Look More Spacious
Whether you're marketing a one-bedroom flat or a seven-bedroom mansion, the same rule usually applies – big is beautiful.
We're talking about big rooms, of course! It's well known that a home that feels spacious will always fetch a higher price than a similar property that comes across as cramped and crowded.
The good news is you don't need to go crazy with a sledgehammer knocking down walls to make a home feel roomier – a few clever adjustments will do the trick.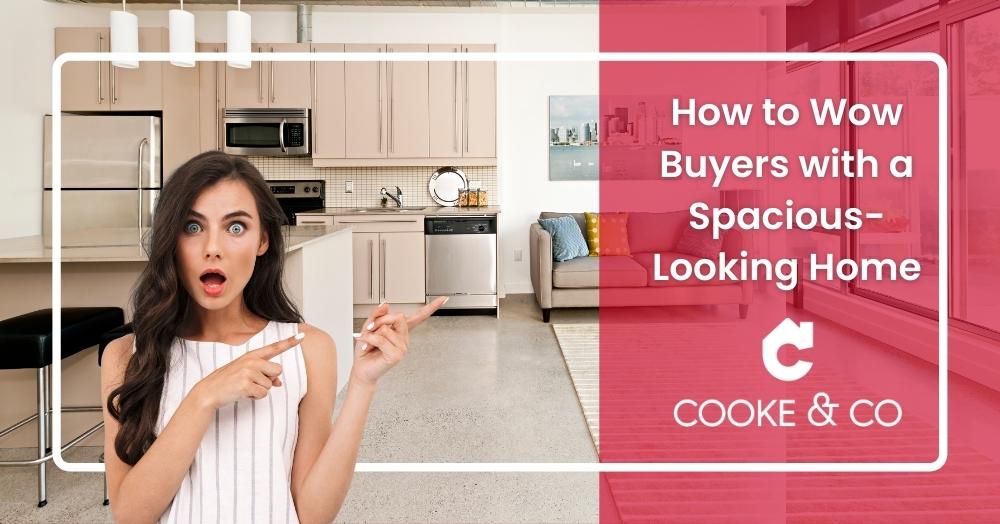 Here are five ways to make your home look bigger.
1) Ditch the clutter
Carry out an audit in each room of your home and identify any items you can live without for a few months during the marketing process. Put the ones you want to keep in storage and ditch the rest (some have probably been gathering dust for years). Don't be precious; no one's passing judgement on your hobbies or interests. Just give buyers what they want: a blank canvas that they can put their own mark on.
2) Get the furniture right
Perhaps you have a huge sofa that's fab for family film nights but swamps your living room, or a 14-seat dining table that you only use at Christmas? Put super-sized items of furniture in storage and hire or borrow pieces that are in proportion with the room.
3) Use mirrors
Mirrors reflect light and make a space look bigger. Positioning a large mirror at the rear of a room is a great way to make it look roomier.
4) Go neutral
Dark walls and bold patterns make a room look smaller (and don't even get us started on dark-coloured ceilings). Interior designers suggest painting the walls and ceiling the same light neutral tone to make a room feel more spacious.
5) Let there be light (artificial and natural)
Always open your curtains or shutters before a viewing to allow natural light in. Also, dot lamps around the room to generate more light. A variety of lighting creates depth (and hence a sense of space) in a room.
For more tips about marketing your property, contact us here at Cooke & Co Estate and Letting Agents.
Please Click Here to link seamlessly to hundreds of interesting community and property-related articles, videos, and pictures on our local blog/property insights page, Thanet coastal interactive tour, Up to date latest properties for sale and to rent, and much, much more.

Before you go we would love you to comment or like this article. Please feel to give your thoughts, helpful comments or even suggestions of articles you would like us to write about.