Explore The Heart Of Thanet's Rental Landscape!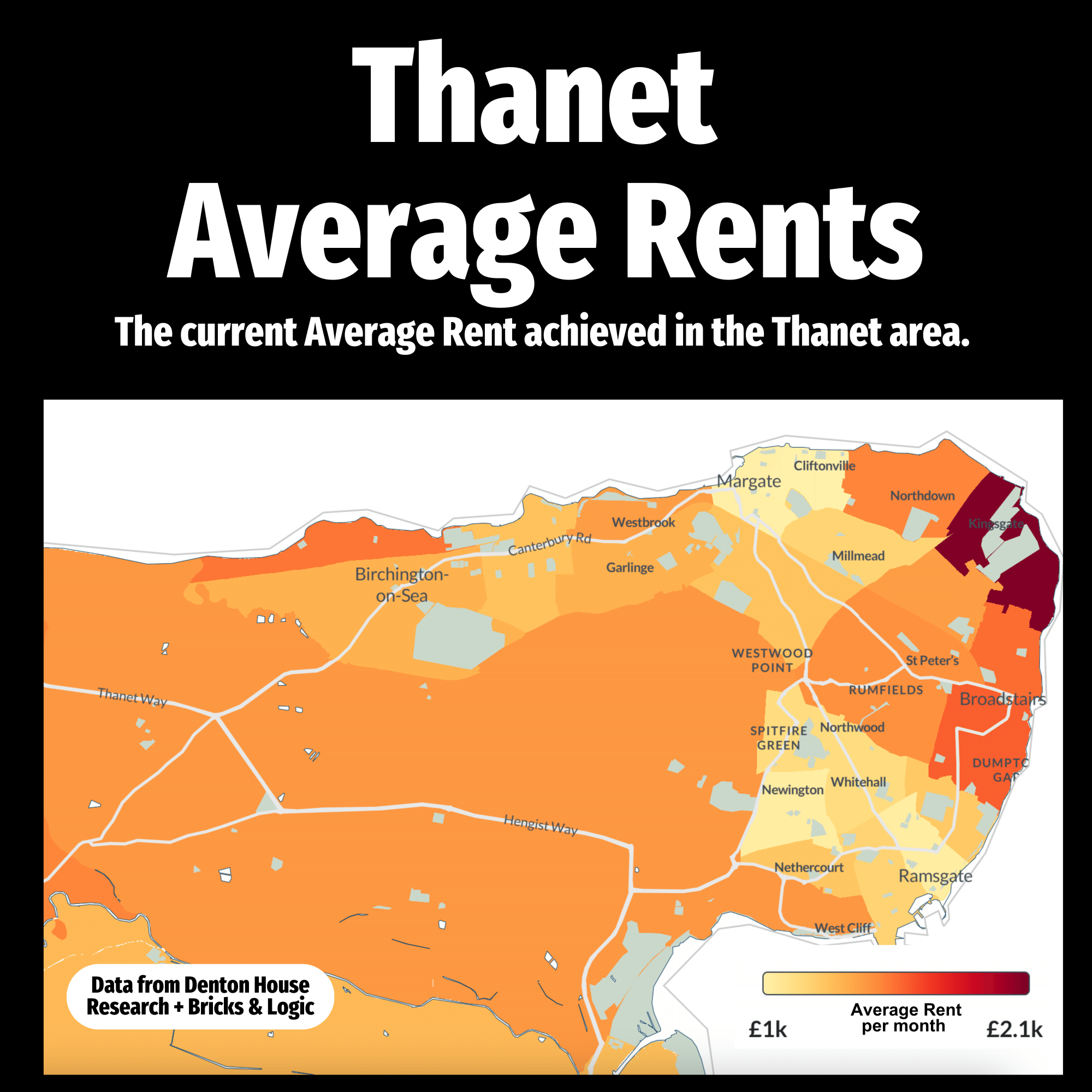 Attention landlords, tenants, and homeowners in Thanet!
Dive into the detailed heat map we've crafted showcasing Thanet's average rents, area by area. This valuable tool provides a comprehensive overview of rental trends, helping landlords set competitive rates, tenants find the perfect spot, and homeowners understand their local market.
Whether you're curious about investment opportunities, seeking a new rental, or intrigued by your property's potential, this map is a goldmine of insights.
Click on the map to ENLARGE and explore each area's nuances. From up-and-coming neighbourhoods to established favourites, I'm here to guide you through Thanet's dynamic property landscape.
Trust the leader in Thanet property to be your guide. Let's navigate this map together!
Please Click Here to link seamlessly to hundreds of interesting community and property-related articles, videos, and pictures on our local blog/property insights page, Thanet coastal interactive tour, Up to date latest properties for sale and to rent, and much, much more.
Before you go, we would love you to comment or like this article. Please feel free to give your thoughts, helpful comments, or even suggestions of articles you would like us to write about.
About Cooke & Co
Cooke & Co, a liked and respected estate agency trading since 1992, is conveniently situated in the picturesque seaside district of Thanet. We proudly operate from our local offices in the region's primary towns, namely Margate, Broadstairs, and Ramsgate. Additionally, our extensive reach encompasses the charming areas of Westbrook, Westgate, Birchington, Monkton, Manston, and Minster. Our presence in these diverse locales enables us to offer an enriched understanding and comprehensive service to the property market in these prime coastal towns and villages.
Contact our offices at the following numbers: