20% Drop in Ramsgate Homes 'For Sale' in Last 5 Months What does this mean for Ramsgate sellers?
With most Ramsgate families home schooling their children in lockdown and the forthcoming stamp duty holiday deadline on the 31st March 2021, less Ramsgate properties have been coming onto the Thanet property market in the since the New Year. This has prompted a 20% drop in the supply of ramsgate homes for sale compared to October 2020. Whats Next
20% Drop in Ramsgate Homes
'For Sale' in Last 5 Months
What does this mean for Ramsgate property owners?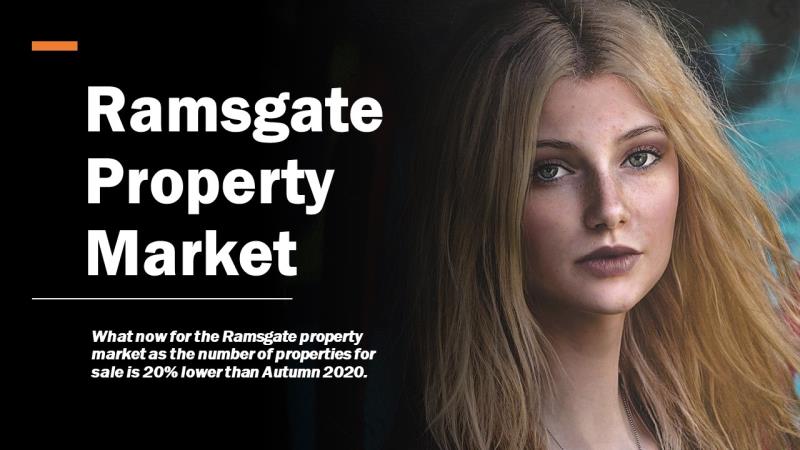 The first lockdown caused many Ramsgate homeowners to want to move with the need for extra space to work from home and in some cases larger gardens. This was further exacerbated by Ramsgate home movers also trying to take advantage of the Stamp Duty holiday to save themselves money on this tax.
This meant many more Ramsgate properties came onto the market (more than a "normal" year) in the last 6 months of 2020. However, those Ramsgate home movers motivated to move for the extra space/save money on the tax, did so in the summer/autumn and have already placed their Ramsgate home on the market (
and are probably by now sold stc rushing to get their house purchases through before the deadline on the tax savings
).
So, how does Ramsgate compare to other property markets, and what does this reduction in Ramsgate properties on the market mean to Ramsgate homeowners and landlords?
There are 25% less properties on the market today in Ramsgate, compared to 12 months ago.