Why Autumn Is Golden For Home Sales In Thanet
Why Autumn is Golden for Home Sales in Thanet
5 Top Tips for Grantham Homeowners Revealed!
Autumn has rolled into Thanet, and if you're contemplating selling your home, now is a golden time to do so!
The season's natural scenery can effortlessly elevate your property's kerb appeal, and let's not forget, buyers are keen to find their perfect home before Winter sets in.
But how do you make the most out of this seasonal advantage?
We've compiled some invaluable tips for selling your home in autumn. From optimising kerb side appeal to utilising Autumn's unique ambiance, these tips could make the difference between a 'For Sale' and 'Sold' sign in your front garden.
Curious? Watch our latest video to get all the details!
Thinking of making a move?
Don't leaf it to chance, let's turn over a new leaf together this Autumn!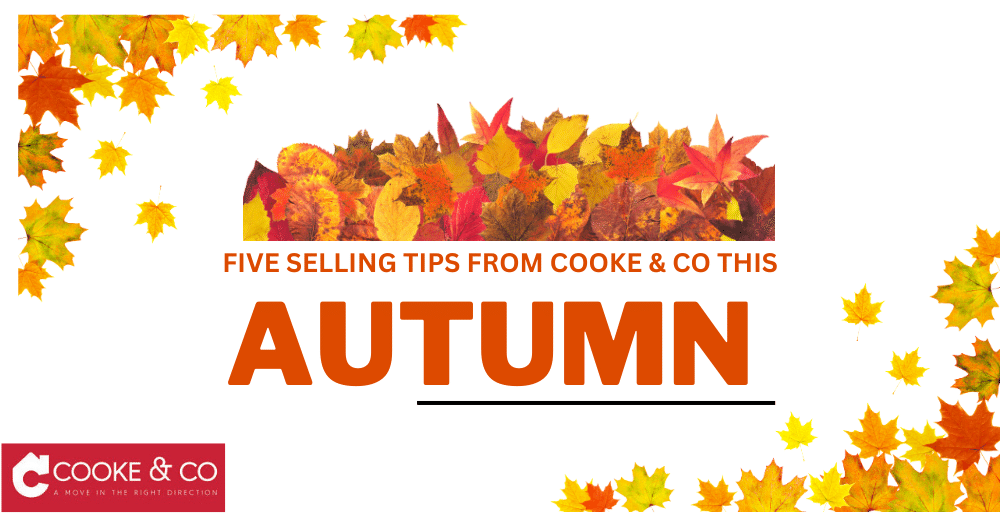 Please Click Here to link seamlessly to hundreds of interesting community and property-related articles, videos, and pictures on our local blog/property insights page, Thanet coastal interactive tour, Up to date latest properties for sale and to rent, and much, much more.
Before you go, we would love you to comment or like this article. Please feel free to give your thoughts, helpful comments, or even suggestions of articles you would like us to write about.
About Cooke & Co
Cooke & Co, a liked and respected estate agency trading since 1992, is conveniently situated in the picturesque seaside district of Thanet. We proudly operate from our local offices in the region's primary towns, namely Margate, Broadstairs, and Ramsgate. Additionally, our extensive reach encompasses the charming areas of Westbrook, Westgate, Birchington, Monkton, Manston, and Minster. Our presence in these diverse locales enables us to offer an enriched understanding and comprehensive service to the property market in these prime coastal towns and villages.
Contact our offices at the following numbers: